Search Jobs


Search Internships


Publisher Profiles


Publishing Programs


Publishing Organizations


Major/Department guide


Commonly Used Terms


Publishing Events




Bookjobs.com is sponsored by the Association of American Publishers, the leading trade association for the U.S. book and journal publishing industry.
Home
Post Your Resume on Bookjobs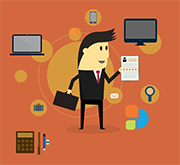 Want to get your resume in front of the best publishers in the country?

REGISTER NOW on bookjobs.com, and you'll be invited to upload your resume for later review by our member publishers.

Welcome to the World of Book Publishing
Whoever you are, whatever your background, and whatever your interests, publishing has a place for you!

Publishing is about business, design, editorial, marketing, sales, and technology. Publishing is a career that makes you proud.

Discover a career in an environment where you can learn, grow, succeed, and belong. A place where real people, from all walks of life, can contribute their intelligence, ideas, and experiences.

In a field based on exploring and expressing new viewpoints and different ideas, the publishing industry depends upon the rich and varied backgrounds of the people who work within it.
Bookjobs.com posts jobs from over 300 companies, ranging from large corporations to indie-owned houses. >> more